The fear of losing control of the sensitive data stored on the company's IT-equipment can discourage many from sending the IT equipment into a reuse-loop. That's understandable – but an unnecessary concern. If you choose to give your IT a longer life with Refurb as an intermediary, we can ensure that your data will be handled in the most secure manner.
We experience that the largest part of feeling safe during the process, is when you have a full overview over the process. That is why we keep you posted, from the very first point of contact to the final report and finance. We of cource document everything we are doing. You can feel safe here.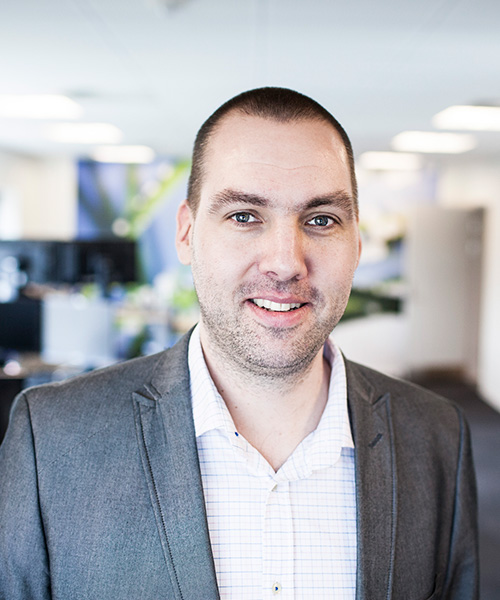 Data security is serious
Data security is an essential area for every professional. We know that. That's why data security is always at the center when you are dealing with us – and Refurb have high standards and demands on our employees and internal processes when handling IT with data. This is your assurance that your units always will be handled in the most optimal and responsible way!
We have experience from more than a 1000 data erasing agreements for large firms, as well as municipalities and other public organizations. The competencies and the right documentation for the erasure is your security, that the units and data will be handled in the most optimal and responsible way.
The actual handling of your company data is agreed upon individually, so you know how we destroy or erase sensitive information, just as well as how carry out the reporting of the data erasure. Involve us as early as you can, when you are planning on changing your IT-infrastructure. That way we can help you to create the best solution for you.
For all data erasure, we provide an individual certificate, which contains serialnumbers. We only use well-tested erasing algorithms, that are well-known, and we use our own Data Erasure Reporting System.
Refurb handles all data erasure tasks in accordance to the latest standards and regulations set by "Digitaliseringsstyrelsens" in the act of "Salg og kassation af udstyr". Handling of data only happens in secured areas on Refurbs premises. We are ISO 27001 (data security) certified, and GDPR compliant.
Let us handle the data erasure, it is safe and secure – we take data security seriously.
CONTACT US
PICKUP
Transport and storage with high security
REGISTRATION
Follow your IT equipment all the way through data erasure
GRADING
We grade the condition and the quality of the equipment
DATA ERASURE
The IT-equipment is erased for data and anonymized
PROCESS COMPLETED
Summation and reports will be sent
Compliance in Refurb
We want to be the safe choice. That is why we do our best to live up to the standards and requirements for safety and quality. At Refurb you get full insight and documentation of everything we are doing.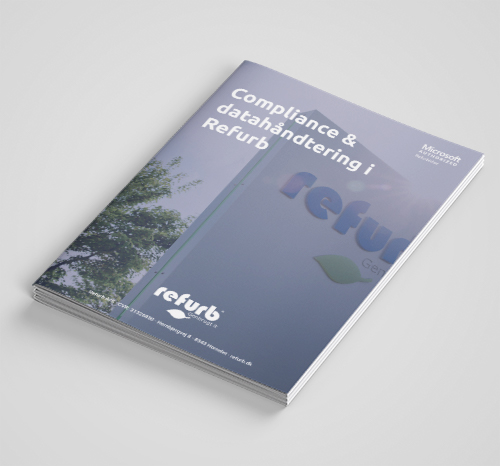 Learn more about our focus areas