Recycling is the most efficient way to make a positive impact on the environment. By reusing we can avoid having to produce new. 80% of the Co2 emissions during the lifetime of a PC happens during the production of the PC. In addition to that it requires an enormous amount of resources to dig and extract valuable materials for the production of a new computer. So, sell the used IT to us, for the purpose of reusing it.
Recycling is a part of the solution
By reusing computers, less computers are produced. By reusing we are reducing resources used. The units we at Refurb do not succeed in reusing, are split up into types of materials and recycled. This means that as much as possible is split up, and melted back into raw-materials, that can be used in new products by one of our business partners. Hopefully, something we will buy in a couple of years again.
Circular economy
Circular economy is the response to the linear thought of; produce, used, throw away. At Refurb, we think differently and are inspired by the circular way of thinking, where it is all about reducing consumption, reusing and in the end recycle as much as possible.
Let's make a difference together
Too much usable IT equipment ends its days as electronic waste at the junkyard or put away in a cartbox at your storage. You can make a different choice, by selling it to Refurb – and by that ensure, that it will have a life or two more – you help minimizing the environmental impact and save exploitation of the earths scarce resources. Simple and easy!
The future is making demands
Circular economy is a sustainable response to the consumption pattern we know. At Refurb, our core business is deeply anchored in the though that going down this path, does not mean that we must compromise on quality, price and options in order to make changes. Because we have to change the state of things. We produce too must waste, and this can be reduced by reusing.
Electronic waste constitutes 2% of our waste – but 70% of our toxic waste
It requires 21 kg. of chemicals and 1,5 ton of water to produce one computer and a monitor
The whole world produces 50 million tons of electronic waste, every year
In Denmark alone there are 1,5 million computers and 8 million smartphones, that haven't been in use the past year
The UN estimates that if we are don't change our usage, by 2040 computers will make up 12% of the worlds Co2 emission.
80% of all the energy used in the life of a PC, happens when it is produced
---
We advise you on the best solutions – also for the environment
A comprehensive environmental awareness is part of the DNA at Refurb. Our entire business is built on reusing and circular economy, which also means, we are ISO-14001 certified.
Refurb of cource meets all demands of the UN's WEEE directive and the Danish version "Producentansvaret". We also work directly with the UN's Sustainable Development Goals, especially goal no. 12 "Responsible consumption and production", which is supported through reusing IT.
Refurb has won several environmental awards and has through the years been a leading actor within Circular Economy in Denmark by, among other things, contributing to the green change through being a part of setting regulations of waste; being in dialog with the public sector about environmentally correct tenders; and by spreading the knowledge about Circular Economy in the IT business.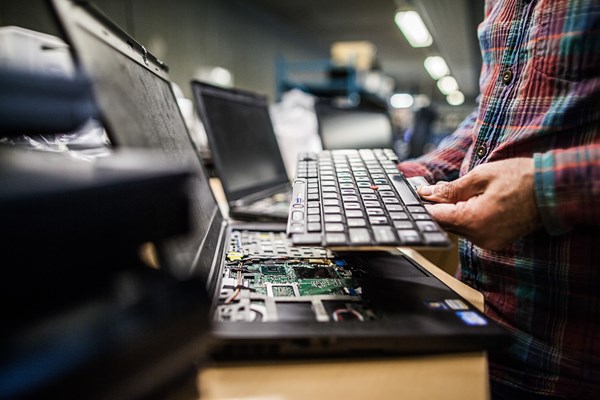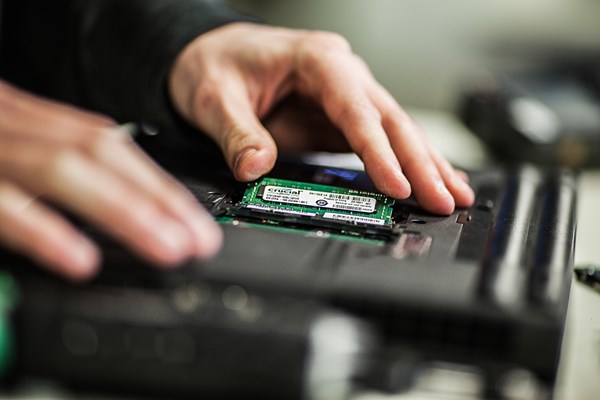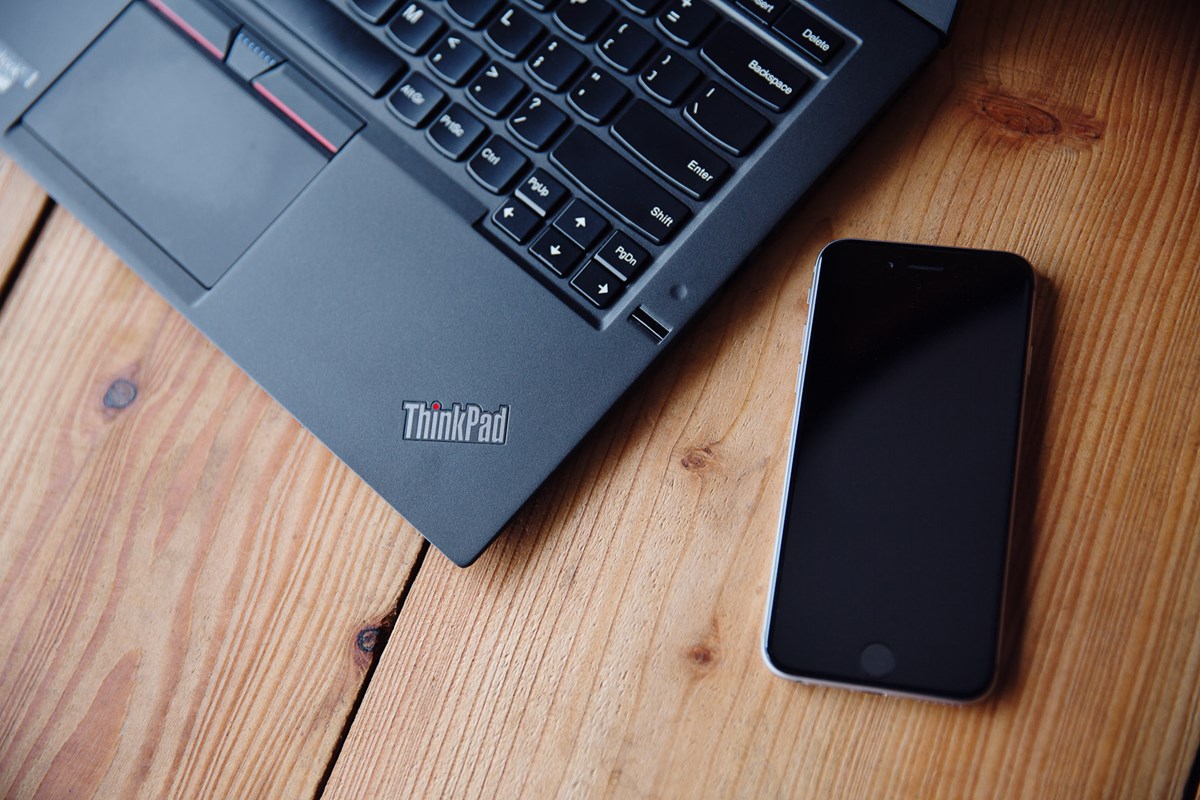 Learn more about our focus areas